---
Your Long Distance Movers
"Family's Moving Families since 1989"
Binding Estimates! Written estimates with all the particulars of the move discussed and noted in detail, are binding upon request.
No overtime charges! Intrastate moves that can be done all in one 12-16 hour day incur no overtime charges.
Free overnight storage! One night of free storage is available within our trucks to eliminate the cost of handling your belongings more than twice.
---
In addition to our many standard services, our intrastate moving customers can take advantage of the special Nicolosi Moving & Storage benefits. Nicolosi Moving & Storage continues our personalized "Families Moving Families" approach when moving customers within the state of Arizona. We can even provide you pickup service from several locations at the same low hourly rate. Many moving companies will penalize you for re-scheduling your intrastate move. The Nicolosi Moving & Storage family will re-schedule your move without penalty, as long as you give us an advanced notice.
Residential Moves Out of State
Nicolosi Moving & Storage is licensed and insured to move customers anywhere within the 48 continental states. We are a member of the national American Moving & Storage Association (AMSA) which offers members assistance and support during interstate moves. We understand the extra stress that accompanies an out of state move. Our "Families Moving Families" philosophy is especially important in interstate moves, and allows us to accommodate almost any of our customers' needs.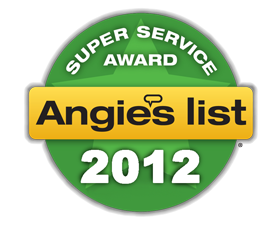 Free estimates for any destination.
"Binding bids" where the estimated price is the final price..
Full service moves — including complete packing and unpacking.
Protection and safe transport of automobiles, motorcycles, pianos, and other large, valuable possessions..
Additional "valuation" insurance to completely protect your belongings in case of a loss.
Easy, ongoing communication during interstate moves that can only come from a caring "family mover".
Specialty Moving Requests
Not all belongings fit in nice, square boxes. We can help you transport special items, including pianos, safes and jacuzzis, safely and economically.
Specialty Items: Local and Intrastate Nicolosi Moving & Storage offers special flat rates for up to three residential or office furniture items. Pricing is determined by local zip code.
Specialty Items: Interstate One to three items can be delivered to any state if the shipment can be sent with a current shipment already scheduled. "Binding bids" are available if complete and accurate delivery information is provided, including office location, floor, special handling, etc.